eXplorers Pal Home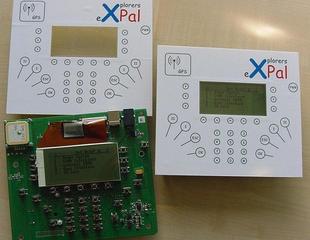 eXplorersPal is a hard- and software project to design a Platform for the following purpose:
Comfortable data accquisition for the OpenStreetMap Project (http://www.openstreetmap.org) in a more efficient way than with a navigation device
Provide a platform for and with open source software that the system can be adapted for any desired application
Many operating hours using ordinary batteries and a system that can be operated while the person is walking
Join our Project

Since October 2012 we work at the bring-up of 30 systems. Thanks to the sponsoring we are able to lend the systems to interested developers and users for the time they take part in the project. Not covered by the sponsoring is the GPS-module and any kind of tools for the firmware development. Feel free to get in contact with us if you like to get involved.
Many thanks to our sponsors:
(http://www.jac-systeme.de)
(http://www.dresden-elektronik.de)
(http://www.lp-dd.de)